CultivateNC™ Program
The CultivateNC program is a community development project of North Carolina Cooperative Extension in conjunction with NC State University.
Launched in July 2013, CultivateNC targets its services to all agents who need tools or direct technical assistance to improve the efficacy of their programming, particularly with respect to how that programming can impact the region's economic health.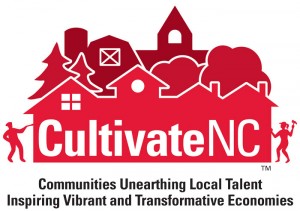 We incorporate ideas that come from within our army of knowledgeable professionals and from outside the walls of our institution, to provide valuable guidance on how best to improve the lives of every North Carolinian.
Our services include:
Interdepartmental resourcing/networking, community mentoring, direct technical assistance and facilitation in strategic economic development planning, skills training. asset mapping, appreciative inquiry and outreach.
Tools for Community and Economic Development:
Please check Agent Resources for CultivateNC Curriculum and additional resources.