Create Bridges
Find this page at:
go.ncsu.edu/readext?673117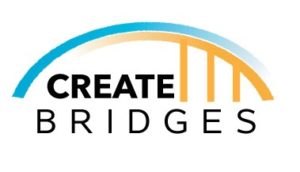 Celebrating REtail, Accommodations, Tourism, and Entertainment by Building Rural Innovations and Developing Growth Economies
About the CREATE BRIDGES Initiative: While manufacturing and professional services are often the focus of economic development, businesses focused on retail, accommodations, tourism and entertainment are important to the viability of rural communities and regions. These industries provide needed goods, services and amenities to local residents and visitors and enhance quality of life. They are also a major source of jobs and tax revenue in rural communities and often provide the first work experience for residents who move up the career path within these businesses or go on to work in other sectors.
Currently, planning and training focused on these sectors is often neglected or underemphasized despite a need to strengthen it. As a result, small and large businesses alike face high worker turnover rates and a dwindling pool of mid/upper management workers. The CREATE BRIDGES initiative was launched to develop and test a process to fill this void, particularly in rural areas. The process is designed to raise awareness of the role these important businesses play in the local economy, determine challenges and barriers negatively impacting those businesses, and develop and implement strategies to strengthen the retail, accommodations, tourism, and entertainment sectors within a region.
In September 2020 North Carolina State University announced the selection of the Mountain West Region in North Carolina for participation in CREATE BRIDGES, a program designed to build up rural economies. CREATE BRIDGES was recently launched in Illinois, New Mexico and North Carolina with the help of a $2,041,330 grant from Walmart to the Southern Rural Development Center (SRDC).
The selected Mountain West NC region includes Jackson, Swain, Macon, and Graham Counties as well as the Qualla Boundary.
As part of this innovative initiative, N.C. Cooperative Extension, NC State University, the N.C. Department of Commerce, the Institute for Emerging Issues, the N.C. Association of Regional Councils of Government and other state resources will collaborate to pilot a process for helping rural communities build their capacity for strengthening the retail, tourism, hospitality and entertainment sectors. These sectors, which have been particularly hard hit by the coronavirus pandemic, provide jobs and business opportunities that frequently boost rural economies. CREATE BRIDGES provides opportunities to customize implementation according to community needs during the COVID-19 pandemic.
CREATE BRIDGES builds upon Stronger Economies Together, or SET, a collaborative effort across 32 states led by the SRDC that helps rural counties work together to develop and implement an economic development plan for their multicounty region.
About the Mountain West CREATE BRIDGES Region:  Jackson, Macon, Swain, and Graham counties are a contiguous region at the confluence of the Balsam, Nantahala, and Great Smoky ranges in the Blue Ridge Mountains of Southwestern North Carolina. The Qualla Boundary, home of the Eastern Band of Cherokee Indians, is situated as portions of both Northern Jackson and Swain Counties. The four-county region is comprised of numerous small municipalities and villages that have long been appealing to tourists, outdoor enthusiasts, and second home buyers. The Town of Highlands and the Village of Cashiers are similar, high-elevation destinations on the southern escarpment of the region. The four county seats include the population centers of Sylva (Jackson), Franklin (Macon), Bryson City (Swain), and Robbinsville (Graham), with each offering unique appeal to the traveling public.
Within the Qualla Boundary is the town of Cherokee, the cultural and governmental center for the Eastern Band of Cherokee Indians, which is long noted as a vacation destination for people from the Southeastern United States and beyond. Each county within the CREATE BRIDGES Mountain West NC region has additional retail and tourism destinations such as Dillsboro and the Nantahala River Gorge, both known for whitewater rafting and exceptional dining, shopping and lodging experiences. Known as the gateway to the Great Smoky Mountains National Park and the Blue Ridge Parkway, this region finds itself in need of a collaborative and adaptive planning initiative to address challenges with workforce and retention, service training and engagement, and business scalability.
Upcoming Events:
December 2020 – CREATE BRIDGES Forums
Program Administrators: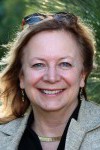 Program Manager ANR/CRD
NC State Extension, NC State University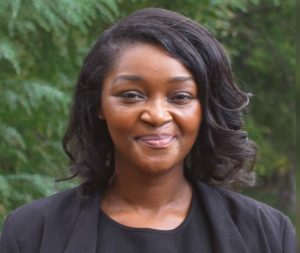 Chanel Nestor
Project Coordinator CRD
NC State Extension, NC State University 
National Project Partners:  The CREATE BRIDGES Initiative is a partnership among the Southern Rural Development Center (SRDC), University of Kentucky's Community & Economic Development Initiative of Kentucky (CEDIK), University of Arkansas Cooperative Extension Service's Community, Professional and Economic Development (UACES-CPED), and Oklahoma State University Cooperative Extension Service with funding made available through Walmart.