Create Bridges
Find this page at:
go.ncsu.edu/readext?673117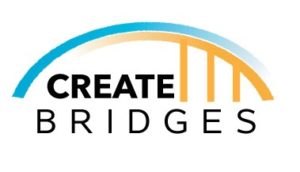 CREATE BRIDGES:
Celebrating REtail, Accommodations, Tourism, and Entertainment by
Building Rural Innovations and Developing Growth Economies
About the CREATE BRIDGES Initiative: While manufacturing and professional services are often the focus of economic development, businesses focused on retail, accommodations, tourism and entertainment are important to the viability of rural communities and regions. These industries provide needed goods, services and amenities to local residents and visitors and enhance quality of life. They are a major source of jobs and tax revenue in rural communities. They often provide the first work experience for residents who move up the career path within these businesses or go on to work in other sectors.
Currently, planning and training focused on these sectors is often neglected or underemphasized despite a need to strengthen it. As a result, small and large businesses alike face high worker turnover rates and a dwindling pool of mid/upper management workers. The CREATE BRIDGES initiative was launched to develop and test a process to fill this void, particularly in rural areas. The process is designed to raise awareness of the role these important businesses play in the local economy, determine challenges and barriers negatively impacting those businesses, and develop and implement strategies to strengthen the retail, accommodations, tourism, and entertainment sectors within a region.
In the CREATE BRIDGES process, we will focus on those businesses related to retail, accommodations, tourism, and entertainment.
National Project Partners:  The CREATE BRIDGES Initiative is a partnership among the Southern Rural Development Center (SRDC), University of Kentucky's Community & Economic Development Initiative of Kentucky (CEDIK), University of Arkansas Cooperative Extension Service's Community, Professional and Economic Development (UACES-CPED), and Oklahoma State University Cooperative Extension Service with funding made available through Walmart.

Timeline:
North Carolina is a Phase 2 Pilot of the CREATE BRIDGES initiative. We are now seeking applications from multicounty regions to participate in the CREATE BRIDGES initiative, which spans a 2 1/2 year period and involves a strategic planning process that will support the retail, tourism, accommodation, and entertainment sectors of the selected region. At the conclusion of the planning process, the selected region will be provided a significant grant to implement priority strategies.
Only one multicounty region will be selected to participate in the CREATE BRIDGES initiative during this pilot phase. The multicounty region must consist of from 2 to 5 contiguous counties and meet certain eligibility requirements described in an informational webinar held on May 20, 2020. The regional application to participate in CREATE BRIDGES is due August 3, 2020.
Informational Webinar Recording
Transcript of Q&A Session from 5.20.20 Informational Webinar
Application