CultivateNC™ Services
 Skills Training: Developing the skills and talents of the community members you work with is a good first step for ensuring the success of the community. CultivateNC™ offers a number of skills training opportunities for both emerging and existing leaders in your community: including mission, vision, and values, strategic planning, asset mapping conflict management, and communication.
Please feel free to contact Becky Bowen by email at blbowen@ncsu.edu if you wish to discuss skills training opportunities for your region.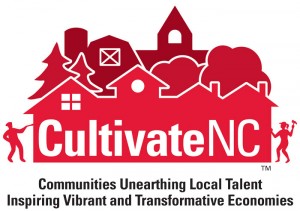 Community Mentoring: The staff of CultivateNC will be happy to answer questions regarding community development strategies and also has a limited capacity to mentor or "coach" a community on specific projects. For community mentoring on larger projects, we will require the payment of a reasonable fee for our services. Please feel free to contact Becky Bowen by email at blbowen@ncsu.edu with your community development questions.
For more information on what it means to engage a community mentor or community coach, click here for our 15 presentation on Community Coaching.
Direct Technical Assistance:  CultivateNC™ staff welcomes the opportunity to facilitate on local or regional economic development planning initiatives as well as provide direct technical assistance on regional economic development plan implementation. Because of the significant time commitment involved we will charge a reasonable fee for this service.
Please feel free to contact Becky Bowen by email at blbowen@ncsu.edu if you wish to discuss direct technical assistance for economic development initiatives or implementation for your region. Link to strategic economic development programs
Asset Mapping: The CultivateNC curriculum provides tools and examples of asset mapping strategies that can be used by Extension agents to aid in implementing new development initiatives. Link to Asset Mapping
Interdepartmental Resourcing/Networking:  [Content for this topic will be comIng soon.]