NC AgVentures Grant Program
We are no longer accepting applications. Please check back in November.
The primary goal of NC AgVentures is to strengthen agriculturally dependent families by providing support and funding to farm operators who have innovative plans to diversify, expand, or implement new entrepreneurial plans in their operations or communities.
This year we awarded grant funding to 20 Individual Farmer applicants and 3 Community Grant Projects. To learn about more about this years grant winners see Grants-by-Year.                                           
Funding: NC AgVentures is supported exclusively by a grant from the NC Tobacco Trust Fund Commission. The grants averaged between $5,000 to $20,000. To learn more about the NC Tobacco Trust Fund Commission please visit: http://www.tobaccotrustfund.org/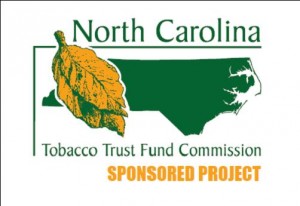 Administration: The NC AgVentures program is being administered by CultivateNC, a Community Rural Development program of the North Carolina Cooperative Extension Service at North Carolina State University.
For additional information or application forms please contact your local Cooperative Extension Office or Email: jackie_miller@ncsu.edu